Facebook/Instagram ads are usually considered to be the most cost-effective way to advertise online and generate targeted traffic to your store/products.
As a store owner we provide you the ability to gain valuable insight into the return of investment of your Facebook Ads by integrating your Facebook Pixel with Cubebrush.
Installing your Facebook Pixel
Installing your Facebook Pixel on Cubebrush couldn't be easier - simply paste your Pixel ID (usually 15-16 digits) and your Conversion API token in the appropriate fields in your Store Settings and save.
Simple.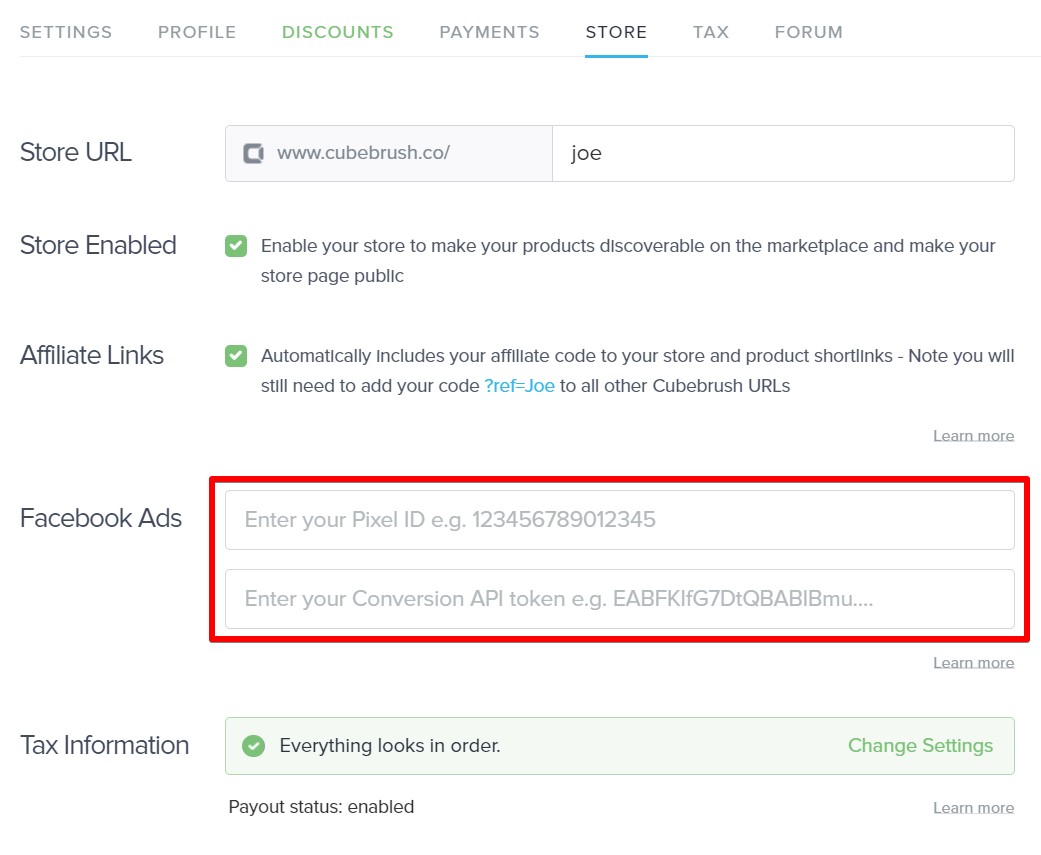 We send back value information for each sale so you can track exactly the value of each conversion. We also track page views along with the "InitiateCheckout" and "AddToWishlist" events, allowing for even more precise ad targeting.
Don't have a Facebook Pixel yet?
Before diving into building a Facebook ad and installing your Pixel on Cubebrush, the first step is to create a Facebook Business Manager account. To create yours, go to business.facebook.com.
Once you've created a Business Manager account, you'll need to open an Ad Account for your Page. If you don't have a Facebook page for your art/store yet, you can create one at facebook.com/pages/create.
Creating the Pixel
Once your ad account is good to go, follow the instructions below to create your Pixel:
Go to Events Manager.
Click Connect Data Sources and select Web.
Select Facebook Pixel and click Connect.
Add your Pixel Name.
Enter your website URL to check for easy setup options.
Click Continue.
From there, simply paste your Pixel ID in the field indicated at the top of this article to install your Pixel on Cubebrush.
Don't have a Facebook Conversion API token yet?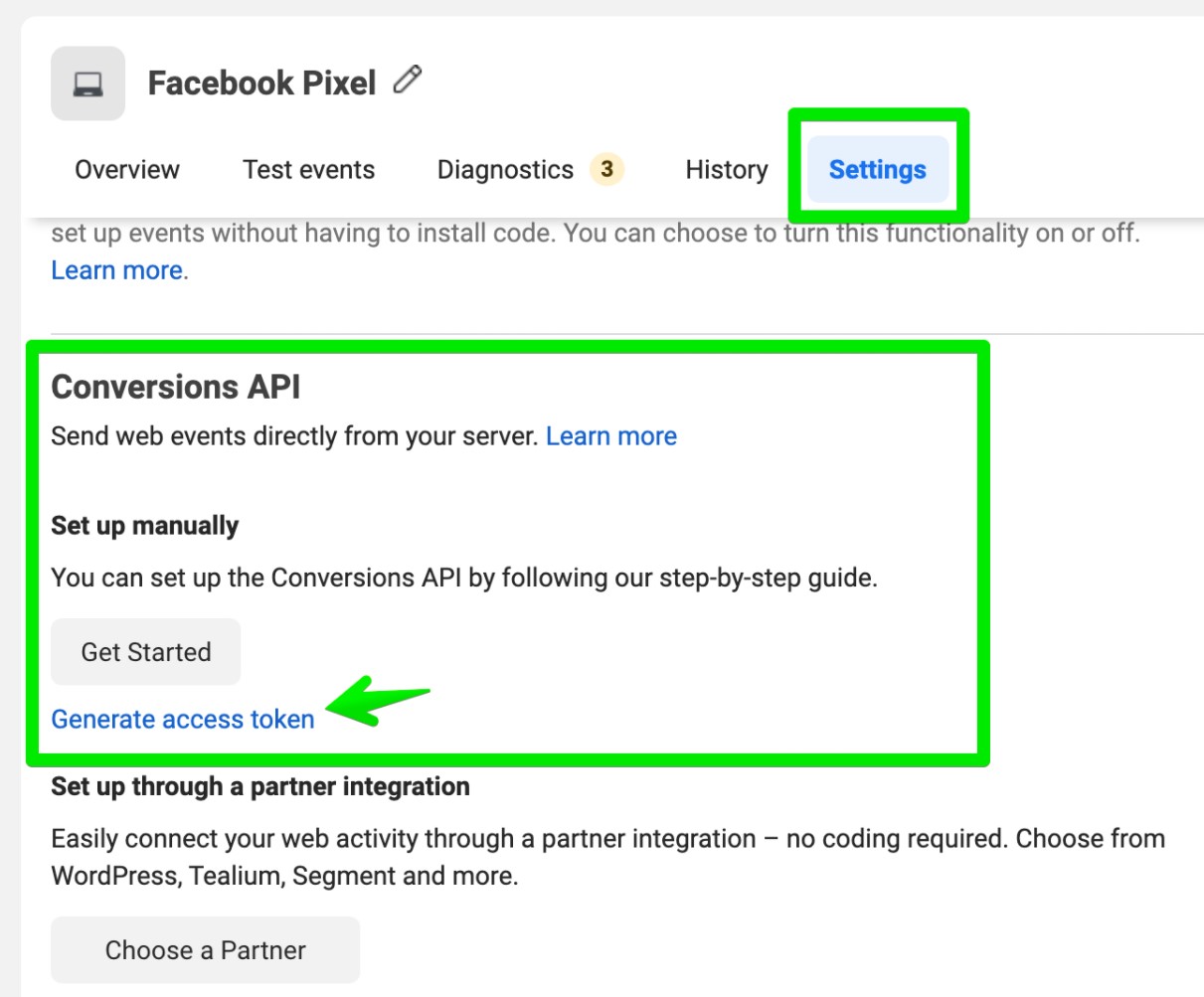 Wrapping up
To check the installation is successful and that your Pixel is talking to Facebook, install the Facebook Pixel Helper extension for Chrome and make sure your Pixel ID shows up in the list when you visit your Cubebrush store or product pages.
Ready to start creating ads for your products? Learn all the basics directly from Facebook here.